Welcome to Our Family
Vescio Family Advisors, LLC is a professional services firm located in White Plains, New York. Our clients include families, entrepreneurs, executives, and closely held businesses. We are a trusted advisor for our clients, providing personalized and proactive services in accounting/bookkeeping, tax planning, tax return preparation, estate & gift planning and audit representation.
Our clients and families are located throughout the United States. Technology and our commitment to outstanding service enable us to serve our clients' needs regardless of where they reside or spend their time. Our mission is to provide our clients with outstanding, attentive service, the highest level of technical competence and proficiency, and to build a lasting relationship with our clients based on trust and integrity.
Our primary concern and focus is our clients. We do not represent any institution or sell any financial products. We are compensated by our clients for our services and advice on a time and expense basis, which enables us to be completely objective.
Our Team is Your Team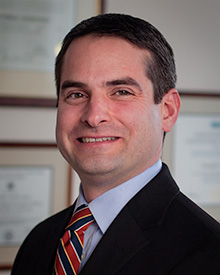 Christopher is the Principal Member of Vescio Family Advisors, LLC and founded the firm in 2010. He has over 15 years of experience working with affluent families, individuals, trusts, and closely held businesses in the areas of taxation, accounting, and estate planning.